Boost Your Traveling Experience With Sage Charter Bus Albuquerque
Sage Charter Bus Albuquerque
happens to be an industry-leading charter bus reservation service based in Albuquerque, New Mexico. Our company can boast of a hard-working team of drivers, agents as well as partners who provide professional and complimentary service to every single customer. You simply need to call us, and a reservation agent is going to attend you on the phone while providing you with the relevant information apart from selecting a driver who knows your area very well.
The majority of our buses are equipped with contemporary facilities including DVD players, televisions, additional luggage space, not to mention comfy plush seats. In case you partner with us, you will be assured of getting the best value on charter bus rentals.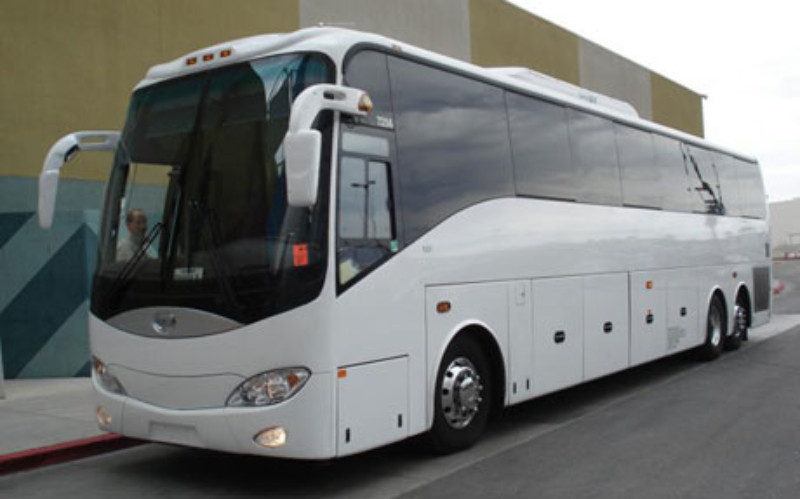 ---
Contact Us to Get a Quote Today
---
Minimize Costs And Have Fun When Traveling By Doing The Following
Would you like to travel with a group today? There are many options that you can consider. You can choose to use personal cars in order to travel to your desired destination. If you are 15 in number, you might need 4 personal cars in order to travel. However, this might be more expensive. You should consider charter bus services. If you live in Albuquerque, Mexico, you should consider Sage Charter bus Albuquerque. You will note that we offer quality charter bus services to all our clients. There are many advantages of choosing us. These include:
1. Helps you save on cost.
Traveling can be expensive. You will note that you need to fuel your car in order to travel to your desired destination. However, the good news is that you can manage to minimize these expenses by hiring our affordable charter bus services. You will note that you will not have to travel in individual cars. You just need to hire our buses today. Our buses can carry several people in one go. This greatly helps to reduce the traveling costs.
2. Enables you to travel more comfortably.
We all like traveling comfortably. You will note that some cars might develop problems along the way. This can negatively affect your comfort. In addition, some drivers might not be able to travel long distances. If you are the one driving, you might become uncomfortable. You should hire our buses today in order to mitigate this situation. The good news is that you will be driven to your desired locations more comfortably. You can rest and enjoy quality time with your friends.
3. Offer reliable services.
If you are planning to travel with a group, you should hire our charter buses today. You will note that we usually offer reliable services to all our customers. We are always ready to meet your satisfaction. You can trust that you will get quality services after hiring our buses today.
4. Can accommodate more people.
Personal cars cannot accommodate many people. Sometimes, you might prefer to travel with a group of 20 people. In this case, you should hire several charter buses for this service. The good news is that buses can accommodate more people compared to personal cars. This can help you take the least time when traveling because you will be more organized. In addition, people with disabilities will be well taken care of. We can help you achieve this objective.
5. Minimize accidents.
Some people normally like taking alcohol several times in a day. If you had been invited to a wedding ceremony, you might end up drinking a lot of alcohol. This can make you cause an accident on the way. In this case, it is right to hire our charter buses. You will note that our buses will be driven by qualified drivers as you rest on your seat. You can readily have fun and still avoid causing any accident along the way.
If you want to travel with a group, you should hire our charter buses. You just need to inform us your desired location so that we can inform you the respective charges. Our charter buses are always in a good condition. Choose our charter bus services in Mexico today and you will not regret. Our services are truly incredible.
What are our Customers Saying?
"Sage Charter Bus Albuquerque solved all my problems regarding how to plan for my vacation. In fact, they helped me to experience a fantastic trip and I had a really great time out there." – Jennifer Jones
"It is really heartening to see how seriously Sage Charter Bus Albuquerque takes its business. What I understood from my own experience with them that customer satisfaction is their motto and they always keep this in mind while rendering their services." – Peter Franklin
After going through all these above-mentioned facts about us, it must be evident to you now that our company makes it extremely easy to schedule hassle-free transportation to all destinations in Albuquerque, New Mexico. So, don't waste any time and feel free to call us today for a free quote on the best travel options in your area.