If you are a responsible school administrator in Albuquerque, New Mexico, you will naturally want to arrange the best transportation service for your school children. The trip can be a brief one-day or one-day adventure for a few days; the comfort and safety of children are the two crucial factors. With that in mind, you need to look for the best School Bus Rental services in New Mexico.
---
Contact Us to Get a Quote Today
---
Why Rent School Buses
In addition to excursions and field trips, a large contingent of children will travel long distances to compete in interstate or regional sporting events or may go for other competitions in New Mexico. On all those occasions, you may want to book the charter bus rental.
The regular school bus used for the limited purpose of transporting children to school on a daily basis will not know the comfort offered by charter buses. These buses provide individual seats and separate seats for each student without the need to share it with others. Rental of charter buses will usually have toilets, air conditioning and adequate luggage capacity, which will not have the regular school bus.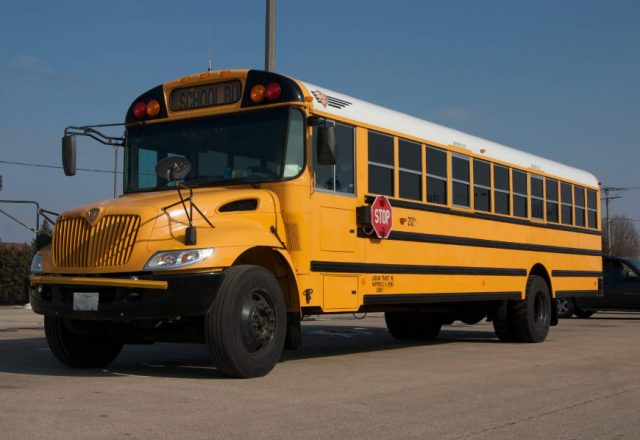 Other Charter Bus Rental Options
If you want more than a school bus, the children will be happy to travel on charter buses since most of them will be equipped with televisions, CD players. They will not feel travel fatigue and enjoy a long jovial journey.
It is possible that the idea of charter buses often bothers you under the impression that they are too expensive, especially for short trips. Instead, you can choose to use your school bus and save money. Keep in mind that even if the cost of reserving charter buses in Albuquerque, New Mexico is more, students and parents would be more than willing to pay the extra fee since they would like to provide their children with greater security, better comfort and also entertainment.
In fact, most parents know the advantages of charter buses. Booking a charter bus rental is quite simple, and all you need to do is look for a reliable and reputable bus charter from a large number of bus companies available. Sports team charter bus rentals are the perfect solution.
A School Bus Company You Can Trust
Sage Charter Bus Albuquerque has the knowledge, experience, and experience to manage all types of school trips of any duration efficiently. The drivers of the charter buses are professional in-depth and fully aware of how to interact with schoolchildren traveling on the bus. In summary, you as a travel planner can understand that everything is in place with a company.
When looking for a school bus rental, you must know precisely how many children and supervisors will travel. Indeed, it will not be profitable to hire a full-size coach if only fifteen people go. The Sage Charter Bus Albuquerque charter buses are available with different seating capacities, and you must request the correct size.
You can find out if the charter bus has any entertainment facility on board. Watching television or listening to music will not only help pass the time, but it will also keep all students attentive and quiet.
As the Sage Charter Bus Albuquerque will transport the children, you should also ask what rest stops and food will be on the road and whether food and beverages can be consumed on the bus. In general, food intake is not allowed inside the bus, although drinking water will be acceptable