Finding the Best Sports Team Bus Rentals
Are you putting together a plan for having a sports team bus rental? This is the best solution that you may want to take into account. These rental buses are popular for many reasons. Let's look at some of the reasons.
Charter a Bus for Your Sports Organization
A sports team bus rental can take you and your team where you want to. And you can make a nice impression on others. People over there may not expect you to get to the venue on a bus, and when they see you arrive there on a beautiful bus along with other guests, they will be surprised. And this element of surprise is what will make you special.
Another good reason is that the team can easily invite guests to accompany them, as you know that all of you can travel on the same vehicle.
The sports team can ask the company to recommend a bus that can accommodate all of the people that they want to take with them.
With a reputable sport team bus rental driver, you can have tons of fun and you won't need to worry about who is going to drive. These companies have professional drivers who have years of experience under their belt. So, they can drive you to your destination safely.[/one_half]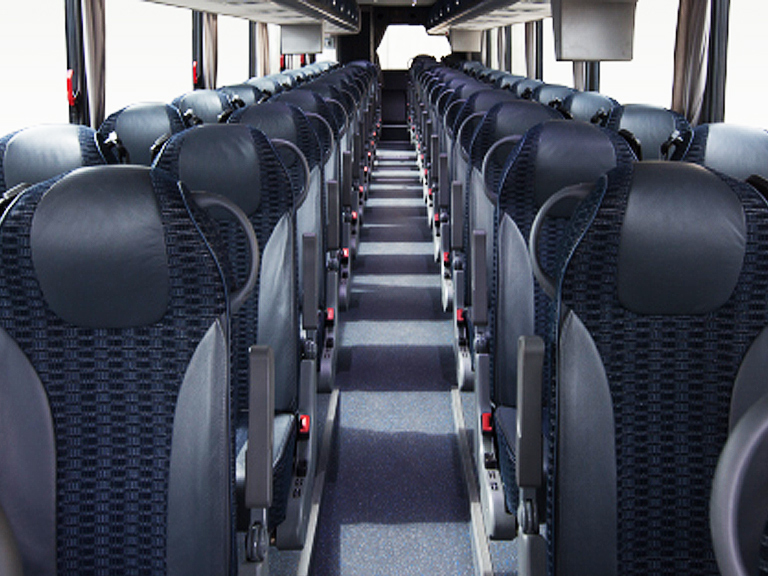 Affordable Bus Rental Prices
Another reason why people hire it is the cost element. Since a lot of people are going to use the same vehicle, the cost will be divided. So, if you are on a budget, this solution will help you to stay within the budget limit. We also have affordable corporate bus rentals.
A sport team bus rental will be able to drop off points just like a taxi or limousine. What does this mean? This means is that all of the people can be transported to the location in a safe manner.
Accommodating People with Disabilities
There are many people who cannot travel or those who have trouble traveling due to certain disabilities. Bus rentals can be their solution since many of these companies offer services and personalized care for those who are disabled.
The will have a chance to see driving record of the person who will be driving them around, as well as the maintenance record of the bus in which you will be riding. It is important to ensure all are safe and taken care of during the trip.
Choosing the Appropriate Amenities
Sport team or fans have chance to see what amenities the company you are hiring offers. This can include televisions and DVD players. Once you understand everything they offer, do not forget to see if there is an extra charge, or if it is included in the price of the trip.
---
Contact Us to Get a Quote Today
---
Sage Charter Buses Albuquerque is a New Mexico company offering buses rental service to all. This company is dedicated to providing customers with the highest level of service with safe, reliable, comfortable services and trained and inspected vehicles which are fully insured with experienced drivers. Sage Charter Buses Albuquerque offers customers a wide choice of vehicles. This well-established and reputable company in the city of Albuquerque that provides outstanding customer service at all times.